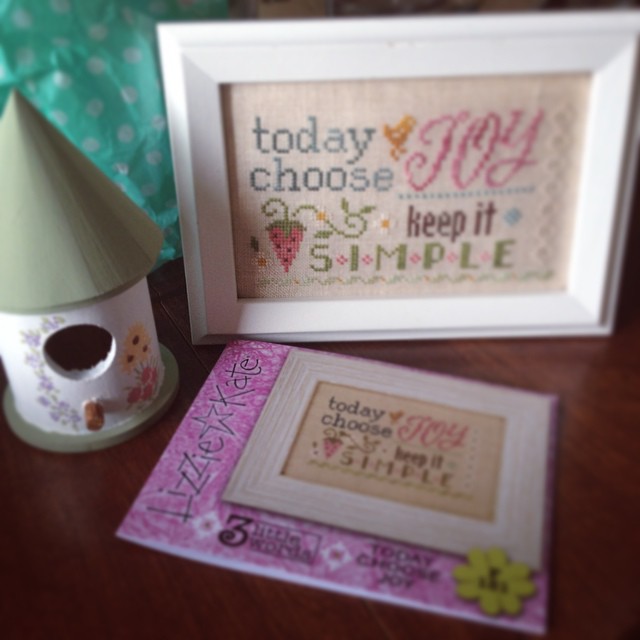 I've been pretty busy here lately. Well, crazy busy actually. I have new things in the works in the sewing room, orders being sewn and models being stitched. Here are a few things I can show you today!
A quick and sweet project from Lizzie Kate..Today Chose Joy. This is a bright spot in my kitchen. I've also stitched and finished this new thread pack from Little House and Classic Colorworks…Land of the Free. You can find both of these on the 'Featured' page at the webshop.
I also painted up a couple little bird houses for my balcony garden. I bought these at Joann's and used paint I had on hand. This was a fun $3 poject and if it ever stops raining here, it will be nice to see them with my herbs and flowers.
A long term project I've been working on is making over fashion dolls into something much more realistic. I was completely inspired by Tree Change Dolls. There are DIY video links there if you want to make your own. I've only finished one so far, her name is Hattie, she has lots of friends waiting for their turn. I have another in the works but we've only progressed to the face cleaning and wardrobe phase so far.
A bit of cooking…for lunch today I fried up some white corn tortillas and we make tostadas. These disappeared in about a minute and the boys already want to know when I'll make them again. I just used what we hand on hand but you could get pretty fancy with the toppings!
I hope you have a wonderful weekend! See you soon with more news from the Sewing Room!
:0)